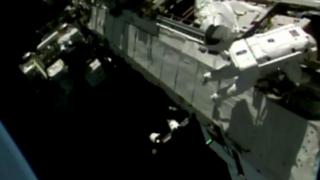 Tim Peake's spacewalk: The highlights
Tim Peake successfully completed his first spacewalk on Friday.
Working with his colleague Tim Kopra, the astronauts managed to finish all their repairs ahead of schedule.
However, they were forced to end the walk early because Tim Kopra found a small amount of water in his helmet.
Check out the video to see some of the highlights of the spacewalk.