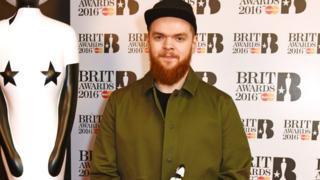 Jack Garratt's three wishes for 2016
Leah spoke to Jack Garratt last night on the red carpet of the Brit Award nominations event where he shared his three wishes for 2016.
Jack won the BBC Sound of 2016 award recently and last night he picked up a special award from the Brits.
Jack was awarded the Critic's Choice award, which is decided by a team of music experts.
The Critic's Choice award was the only award to be announced at the nominations ceremony.
The winners will be announced on 24 February.