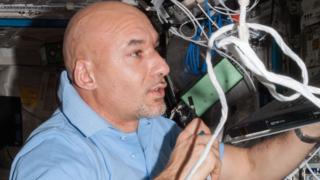 My fantastic first spacewalk
The European space Agency astronaut, Luca Parmitano, spoke to Newsround about his spacewalk experiences.
He described walking in Space as "absolutely fantastic" and he was "giddy with excitement."
Luca was selected as an ESA astronaut in May 2009 and travelled to the International Space Station in 2013
On his mission he took part in two spacewalks, orbited Earth 2,656 times and travelled more than 110 million km in total.