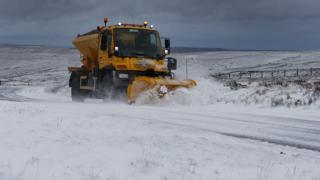 PA
The UK is getting ready for a new wave of bad weather after forecasters warned of heavy snow in parts of England and Scotland.
Snow started falling on Wednesday evening in central Scotland and the east of the country.
Have you woken up to snow this morning where you live?
If you did and you've got pictures of what it's like, send them to us.
This page is now closed. Thanks for sending us your photos.