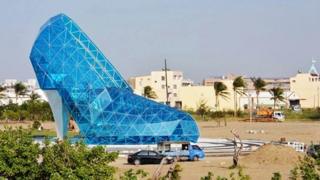 CEN
It might look like an enormous glass high-heeled shoe, but this is actually a new church, set to open in Taiwan next month.
Local officials are hoping that the church's quirky design will convince more people to attend.
The church is more than 16 metres tall - about the same height as four double-decker buses stacked on top of each other.
It is made out of blue tinted glass and took more than two months to build.
It's not the first time an architect has chosen to model a building on something else. We've been looking at some more unusual buildings around the world: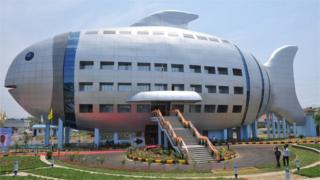 Getty Images
This might just be of-FISH-ally the coolest building in India. The design is appropriate - it houses the Office of the National Fisheries Development Board.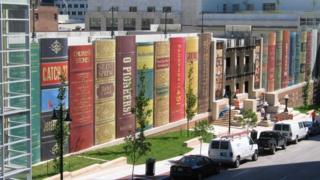 Kansas City Public Library
You might like to BOOK into the 'Community Book Shelf' library in Kansas - it's got great titles inside and out.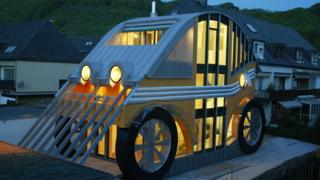 Getty Images
This WHEELY cool house belongs to an Austrian designer who loves cars so much, he decided he wanted to live in one!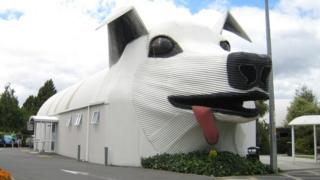 Emilee Rader
Look at the WOOF on this Information Centre in New Zealand which has proven very PUP-ular with tourists. The town has several buildings like this, where they've used old corrugated iron to transform regular buildings into works of art.