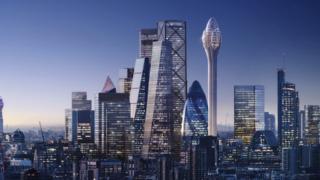 DBOX for Foster + Partners
London is well known for its iconic skyline - and now a new building is set to join the line-up!
If plans are approved, a tower called the Tulip will be built in the UK's capital, with the project aimed to be finished by 2025.
At 1,000ft (305m) high, it will be the City of London's tallest skyscraper and about 3ft shorter than the Shard, which is currently the UK's highest building.
Foster + Partners, the architects which designed it, say they want it to complement the Gherkin building next door, which they also designed.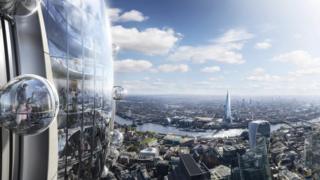 DBOX for Foster + Partners
It will feature internal slides and moving transparent pods running outside the building for visitors to ride in, as it is planned to be just a visitor attraction without any office space.
So we decided this was as good an opportunity as any to look at some other weird and wonderful buildings around the world.
In January 2016, we told you about this interesting-looking building...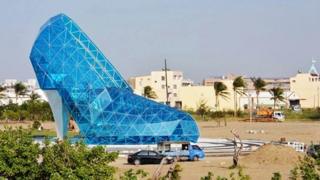 CEN
It might look like an enormous glass high-heeled shoe, but it was actually a new church, set to open in Taiwan the following month.
Local officials hoped that the church's quirky design would convince more people to attend!
Meanwhile, we think this might just be of-FISH-ally the coolest building in India....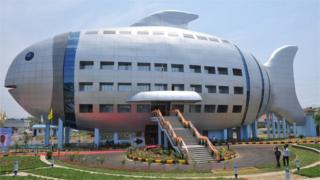 Getty Images
The design is appropriate - it houses the Office of the National Fisheries Development Board.
If fish aren't really your thing, you might like to BOOK into the Community Book Shelf library in Kansas. It's got great titles inside and out.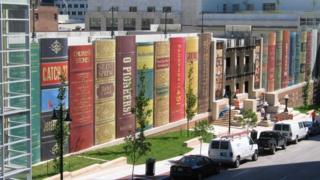 Kansas City Public Library
We don't know if any of you are fans of cars, but we would bet no way near as much as the person living in this next building.
This WHEELY cool house belongs to an Austrian designer who loves cars so much, he decided he wanted to live in one!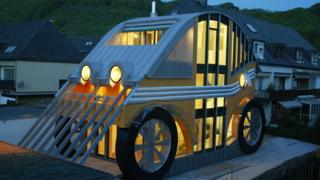 Getty Images
And finally, check out the WOOF on this Information Centre in New Zealand which has proven very PUP-ular with tourists.
The town has several buildings like this, where they've used old corrugated iron to transform regular buildings into works of art.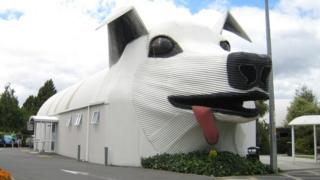 Emilee Rader
What do you think about the new building planned to tower over London? Do you like the look of it? Let us know in the comments below!