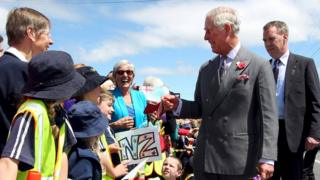 Reuters
Fairy dust, a boomerang, and a statue made of marzipan are all included in an official list of all the gifts given to the Royal Family last year.
The presents were given by people all over the world, including politicians and even sports stars who the royals visited in 2015.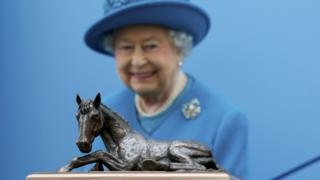 PA
It's a long list, and includes a few surprises!
Here's a run down of Newsround's favourites:
5. Two giant lollipops for Prince George and Princess Charlotte from Ireland - yum!
4. A bag of salt from the governor of the British Virgin Islands - handy!
3. Two buckets of dates and a pot of churned butter from Saudi Arabia - delicious!
2. A marzipan model of a famous monument in Berlin from the President of Germany - sticky!
1. A packet of fairy dust from New Zealand - magical!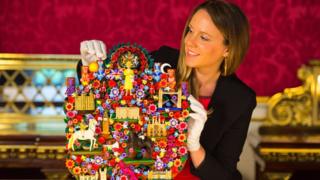 PA
Even though they are given all these presents, the royal family don't actually own them.
They can wear clothes they're given and eat food gifts, and some presents can be given to charity or to members of staff.
But officially they belong to the whole country and are looked after by the Royal Collection.