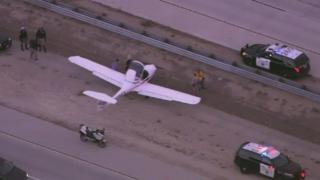 Small plane lands on US motorway
Cars had to swerve to avoid a small plane that made an emergency landing on a busy motorway in America.
The plane's engine failed in mid-air but landed safely, with no-one on the road or on-board injured.
A passerby filmed footage of the plane just after it landed.
Student pilot Danielle Lagree explain what happened.