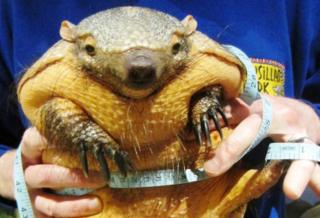 Drusillas Park
Many people start the new year with good intentions about eating healthily and getting more exercise and this chubby armadillo is on a new year health kick too.
One-year-old Gretel the armadillo has been put on a diet by zookeepers at Drusilla's Park in East Sussex after munching on too many insects and becoming overweight.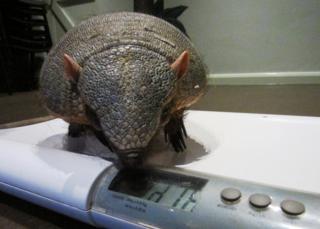 Drusillas Park
Gretel may look cute but her extra weight is bad for her health.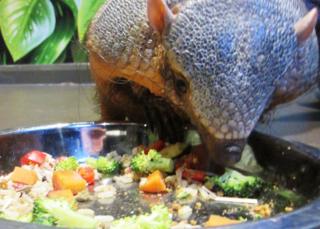 Drusillas Park
Keepers have changed her meal plans and designed a special exercise routine to get her back to full fitness.