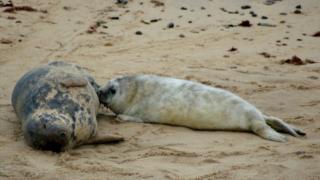 Mike Harmer
A record number of grey seal births at a Norfolk beach shows a "major change" in behaviour as the animals become used to humans, marine experts have said.
The 1.5 mile stretch of sand at Horsey has hosted 1,018 births so far this winter compared to the previous winter when there were 804.
Dr Dave Thompson, biologist at the Sea Mammal Research Unit, said: "The colony growth is spectacular.
"These animals used to only breed on islands or sandbanks."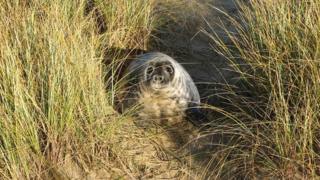 Evelyn Simak
Seal breeding began in 2003 at Horsey, which is privately-owned but where the public are allowed to visit.
The Friends of Horsey Seals volunteers put up ropes and warning signs and patrol the beach to try to make sure seals are not disturbed during the November to January breeding season.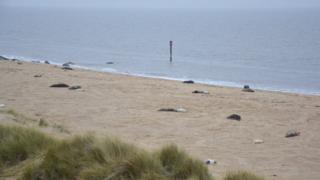 Albert Ward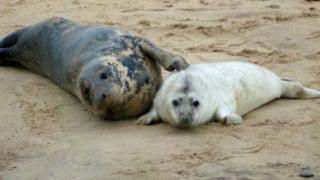 Mike Harmer