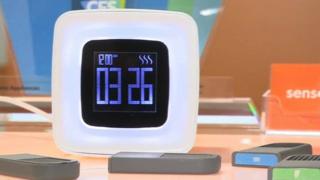 The alarm clock that smells
Newsround has been in Las Vegas, USA, all week at the biggest gadget show in the world, CES 2016.
From virtual reality to bendy screens and drones, lots of gaming and technology companies use the event to show off their latest gadgets.
Here is Ricky's round-up of some of the weirdest tech that he's seen.