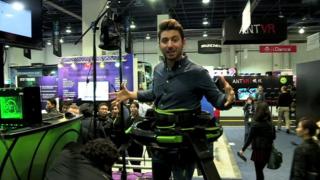 Ricky tries new VR accessories
Gamers might normally be used to playing from the comfort of a chair, but Oculus Rift's new accessories allow you to physically move around inside virtual worlds.
Tech companies have been unveiling their newest gadgets at a massive tech show in Las Vegas, America.
Ricky tried out Oculus Rift's new virtual reality accessories to see what all the fuss is about.