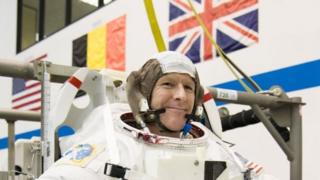 Other
UK astronaut Tim Peake will carry out the first spacewalk by a British person.
Nasa said that the walk will happen on 15 January and he will try and replace a broken piece of equipment on the outside of the International Space Station.
Tim Peake will be joined by fellow astronaut Tim Kopra to carry out the spacewalk.
Tim arrived for a six-month stay on the ISS in December.