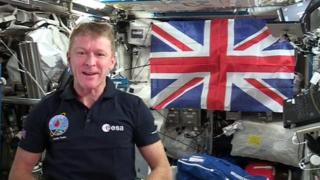 Tim Peake's message to the Queen
British astronaut Tim Peake has become the first person to deliver a 'God save the Queen' message directly to the monarch, from space.
Tim sent the one-minute message in a video link live from the International Space Station where he arrived in December 2015.
Major Peake thanked the Queen, after she sent him her own well-wishes, and said he hoped his journey would help make the world a better place.