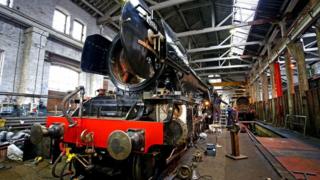 Massive steam train gets makeover
After a 4.2 million pound refurbishment, tests are finally about to begin on one of the world's most famous trains, The Flying Scotsman, before it is back in action on the railways once again.
It is 21 metres long, weighs about 96 tonnes and had a top speed of 100 miles per hour.
Here's our own flying Scotsman, Martin, with more.