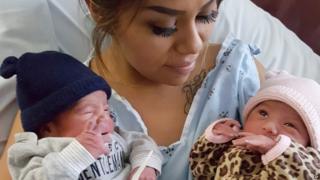 AP
Twins from San Diego in America have been born just minutes apart but in different years.
Baby girl Jaelyn was born on New Year's Eve in the last minute of 2015 and her brother Luis was born in the first few minutes of New Year's Day.
Because they weren't born on the same day, it might make birthday parties in the future a bit tricky.
"Maribel really wanted to have the babies on the same birthday because you know later on in the years, they're going to have a little confrontation and be like, 'my birthday came first,' so it means two birthday parties, back to back," Dad Luis said.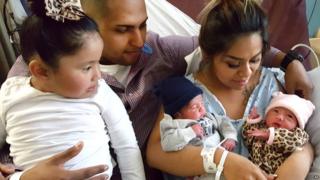 AP
The twins, along with their Mum Maribel, are said to be healthy and happy.
Their Dad, Luis, called it a New Year's blessing to have two healthy children.