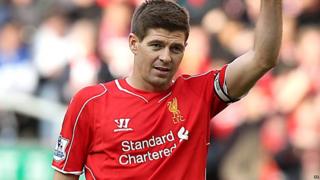 PA
Former Liverpool captain Steven Gerrard has hinted that he might return to the club in a coaching role.
In an interview with the Daily Telegraph newspaper, Gerrard says he's interested in coaching when his playing career ends, which could be this year.
"I'm not 100% sure but I think it will probably be my last year as a player,"
"I have had a chat with Jurgen Klopp. The club have let me know they're keen for me to come back."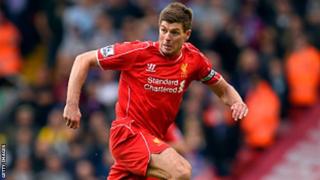 Getty Images
The 35-year-old, who won 10 trophies at Liverpool, said: "I am always going to be biased towards Liverpool and the FA and basically when I am back home I am going to carry on with my punditry work and try and move around clubs and gain more experience, going to watch managers and learning more.
"I am basically available from November, December 2016. Everyone in the football world will know I am available and hopefully I will be 75% into my coaching badges."
Since leaving Liverpool, Gerrard has been playing for LA Galaxy in the US.