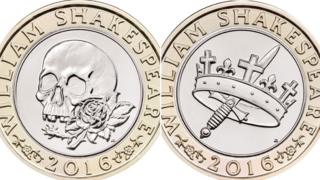 PA
New coins in 2016 will feature images from Shakespeare plays and Beatrix Potter stories.
A skull and rose, and a crown and sword are just some of the pictures that will be on £2 coins to represent Shakespeare's work.
To mark 150 years since the birth of Beatrix Potter, a 50p coin has been designed with Peter Rabbit on.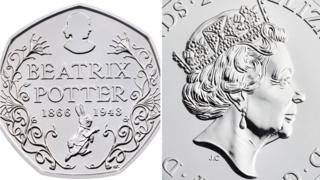 PA
The latest portrait of the Queen also appears on all seven new coins.
The Royal Mint, who make all of the UK's money, say the new coins are meant to give a snapshot of Britain over the past 1,000 years.