A Russian cargo rocket carrying food and supplies has docked with the International Space Station - just in time for the New Year.
It launched on Monday from Baikonur Cosmodrome in Kazakhstan.
The Progress 62P took two-days to arrive.
It docked automatically.
Once the crew completed leak checks, the hatches opened, and they unloaded the cargo.
On Monday, British astronaut Tim Peake helped a successful space walk to fix a broken part to make sure the cargo could arrive safely.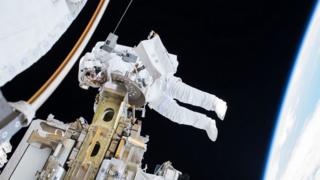 NASA
US crew members Scott Kelly and Tim Kopra moved a "rail car" on the outside of the ISS a few inches away from the position where it had stalled.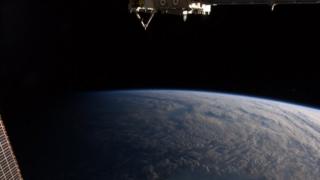 Tim Peake
Tim Peake arrived at the ISS on 15 December in a Soyuz spacecraft and is on board for six-months.
He is the first UK astronaut to fly to the ISS.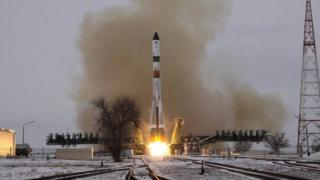 AP/Roscosmos
According to the Russian Space Agency, the unmanned Progress cargo ship carried 2,436kg of supplies, including oxygen, water, and food.