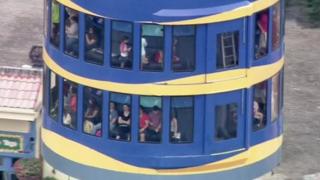 Passengers rescued from SeaWorld ride
Passengers had to be rescued after being stuck on a ride in SeaWorld after it broke down.
Visitors to the park in Orlando, Florida were trapped in the Sky Tower ride, which is 122m tall.
Engineers had to travel up in a special basket to repair it and bring the ride down safely.
No-one was hurt.