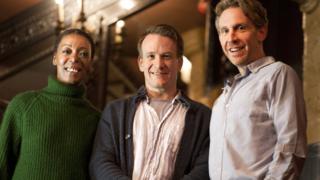 Simon Annand
These actors will play the grown up adult versions of Harry Potter, Hermione and Ron in a two-part play set 19 years after JK Rowling's famous books.
Harry Potter and the Cursed Child has just cast its lead characters.
Jamie Parker, who is to play Harry Potter is starring in the show Guys and Dolls and London.
Noma Dumezweni, will play Hermione Granger.
Paul Thornley will play Ron Weasley.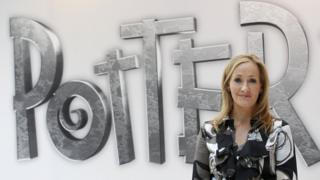 Reuters
"I'm so excited with the choice of casting for Harry Potter and the Cursed Child," JK Rowling said.
"I can't wait to see Jamie, Noma and Paul bring the adult Harry, Hermione and Ron to life on stage next summer."
The two-part production on the stage sees Harry as a dad of three school-age children. He's also got a job at the Ministry of Magic.
Tickets sold out fast for the new play
"While Harry grapples with a past that refuses to stay where it belongs, his youngest son Albus must struggle with the weight of a family legacy he never wanted," said producers.
Both plays are expected to open on 30 July.