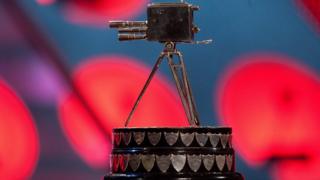 12 sportsmen and women are fighting for votes to win this years BBC Sports Personality Of The Year 2015 award.
The winner will be revealed during a live show in Belfast tomorrow, Sunday, 20 December.
Previous winners include F1 Champion Lewis Hamilton, Tennis ace Andy Murray, top cyclist Sir Bradley Wiggins, and footballer David Beckham.
Here's a look at the sports stars in with a chance of winning.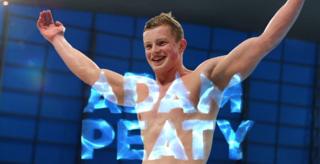 Age: 20 Sport: Swimming
He won Gold in the 50m breaststroke. He was the first man to complete the 50m and 100m double at the World Swimming Championships.
He then helped Great Britain win the mixed 4x100m medley relay gold in a world record time in Kazan.
Adam, who trains in Derby, has been tipped to be the first British man for 28 years to win Olympic swimming gold at the Rio Olympics in 2016.
Did you know? Adam was so scared of water as a kid, he would scream if he was put in the bath.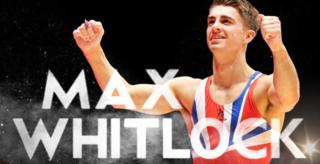 Age: 22 Sport: Gymnastics
He stopped team-mate Louis Smith getting Gold by just 0.01 points when he became the first man to win a gold medal for Great Britain at the World Gymnastics Championships.
Max who is from Hemel Hempstead in Hertfordshire, triumphed in the pommel horse event in Glasgow.
He won his second silver medal of the championships on the floor on the same day, and managed to recover from missing out on an all-around medal where he fell at the start of the high bar routine.
Did you know? Max did not try gymnastics until he was seven when a friend at the local swimming club suggested it to him.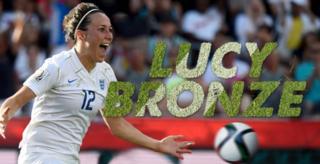 Age: 24 Sport: Football
England's footballers made history with a best-ever third placed finish at the Women's World Cup in Canada and Lucy was among its stars.
The Manchester City defender was one of eight players shortlisted for the Golden Ball player of the tournament award.
She scored twice.
Their semi-final attracted a peak audience of 2.4 million viewers back home, despite kicking off at midnight.
Did you know? Lucy used to play the saxophone as a kid and still has one at home.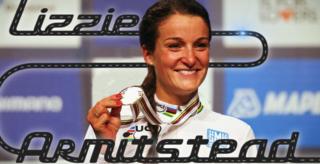 Age: 26 Sport: Cycling
Lizzie became world road race champion with a breathtaking triumph in America when the Olympic silver medallist won the gruelling 130km race by a wheel in Richmond, Virginia in the US.
She also won a second successive Road World Cup and claimed the British title - just 11 days after being taken to hospital following a crash at the Women's Tour.
Did you know? She warms up for a morning ride with a bowl of porridge, with berries, cinnamon and nuts, and coffee.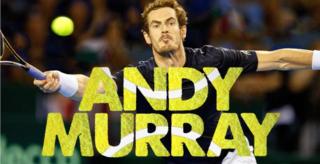 Age: 28 Sport: Tennis
The 2013 BBC Sports Personality helped make history by guiding Great Britain to their first David Cup Victory for 79 years.
The Scot won all of his 11 cup matches in 2015, and triumphed three times in more than eight hours on court in the final against Belgium in Ghent.
A two-time major winner in his career, this year he reached the final of the Australian Open and the semi-finals of both Wimbledon and the French Open.
Did you know? One of Murray's dogs is called Maggie May, after a Rod Stewart song, and has its own Twitter account with nearly 30,000 followers.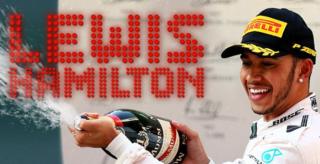 Age: 30 Sport: Formula 1
Hamilton won a third Formula One title to become only the second British man, after Sir Jackie Stewart, to achieve it.
The driver, from Hertfordshire, edged out team-mate Nico Rosberg with his United States Grand Prix victory, his 10th of the campaign.
Hamilton passed Ayrton Senna's mark of 41 career race wins, and joined his childhood hero by winning three championships.
Did you know? When he was seven, Lewis appeared on the BBC's Blue Peter programme and won three Blue Peter badges before being given a gold one.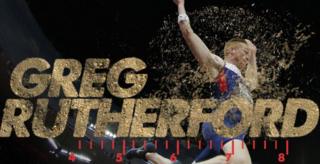 Age: 29 Sport: Athletics
Greg's gold at the World Championships in Beijing gave him his place as current king of the long jump - adding to his Olympic, European and Commonwealth titles.
Only four other Britons - Daley Thompson, Linford Christie, Sally Gunnell and Jonathan Edwards - have ever held all four titles at the same time.
Rutherford felt ill earlier in the day, with dehydration and a headache, but jumped a stadium record 8.41m - beating his nearest rival by 17cm.
Did you know? Greg and his dad laid a long jump runway and sandpit in his back garden to help with training.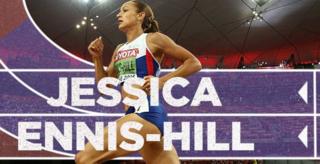 Age: 29 Sport: Athletics
Jessica won her second heptahlon title in August months after the birth of her son Reggie.
She had only decided to compete in Beijing the previous month, having returned to training in the autumn of 2014.
It was the first time in three years she had competed at a major championships in the event, made up of the 100m hurdles, high jump, shot put, 200m, long jump, javelin throw and 800m.
Did you know? Jessica has a degree in psychology from the University of Sheffield.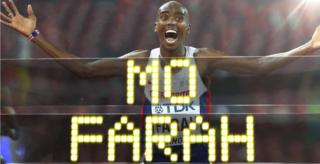 Age: 32 Sport: Athletics
He is the first man to pull off a triple double triumphing in two athletics events at two World Championships and an Olympics.
Mo won his third successive 5,000m world gold medal in Beijing in August.
He'd already retained his 10,000m title.
It completed a magnificent seven for the Somali-born runner - his seventh global track title in a row.
Did you know? Mo uses an underwater treadmill, which helps him to run extra miles without the same risk of injury as when he runs outside.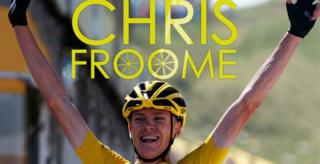 Age: 30 Sport: Cycling
Four years ago, a British cyclist had never won the gruelling three-week Tour de France. Now Froome has done it twice.
He took over from 2012 winner Sir Bradley Wiggins by triumphing a year later, and claimed a second victory in July 2015.
Did you know? When he was 13, Chris won a charity bike race even though he'd been accidentally knocked over by his mum who was driving alongside him.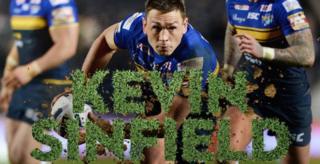 Age: 35 Sport: Rugby league
He finished his rugby league career on a real high, featuring in Leeds Rhinos' treble-securing Super League Grand Final win against Wigan.
The former England captain spent nearly 20 years with the Rhinos, after starting when he was 16.
In 2015 became only the fourth rugby league player to pass 4,000 career points.
At the age of 35, the stand-off has switched to rugby union with Yorkshire Carnegie.
Did you know? His sporting hero growing up was former England footballer Gary Lineker.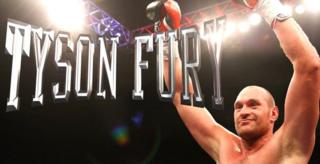 Age: 27 Sport: Boxing
Tyson became Britain's first world heavyweight champion for six years when outpointing Wladimir Klitschko in Dusseldorf.
He is unbeaten in 25 fights - 18 of those victories coming via knockout.
Some people are upset he's been nominated for a SPOTY award after some of his comments about women and homosexuality.
More than 139,000 people have signed a petition calling for him to be removed from the list
The BBC says it won't take him off the list because the award is about what athletes have achieved in their sport.
Did you know? Fury was born three months premature in 1988, weighing in at just 1lb. Doctors say he was lucky to survive.