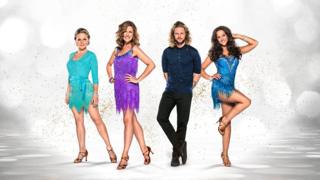 BBC
13 weeks, 130 dances. 15 celebrities started the series and now there are just four who are battling it out in the Strictly Come Dancing Final later.
The glitter, sequins and dance routines are all ready.
The dance off is between Kellie Bright, Katie Derham, Jay McGuiness and Georgia May Foote.
They're all hoping they can win over the judges with their fantastic routines.
They have to do a dance the judges want to see them perform again, plus they also have to do a Show dance.
There are no rules for this and the dancers will try to impress the audience at home with their fancy moves.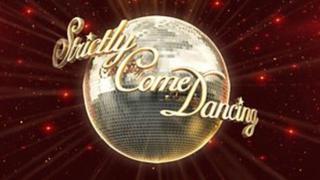 There are two live "Strictly" shows later.
At the start of the second show, one couple has to leave.
That will leave three couples, who must then perform their favourite dance of the series.
But only one of them will be crowned the show's thirteenth winner and will walk away with the famous glitterball trophy.
So let's look at who's dancing tonight.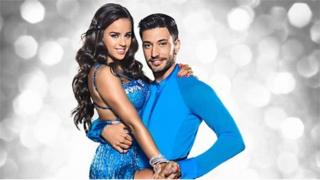 Georgia and Giovanni
Former Coronation Street actress Georgia May Foote says her nerves are holding out.
''I just can't believe I'm in the show full stop… let alone the final, so it's amazing! I'm more excited than nervous!''
She says she will be ready for a rest and some relaxation when it's over.
''My feet are all scuffed. I think we are all a bit sore and ready for a long, hot bath!''
Giovanni is confident they can win.
''I always say that if you want to win something, you need to work hard: no pain, no gain! ''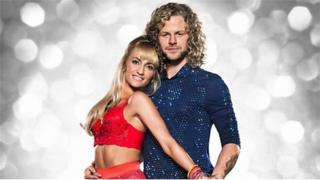 Jay and Aliona
Jay says he's surprised at how much he's enjoyed being in the show.
''I never realised I would become such a Strictly fan. I am in love with the show. I think it's awesome.''
''When you first start, you do think it's a possibility you could win the glitterball.''
Aliona says '' The amazing thing about winning is that it's the biggest compliment the viewers can give you. It means they chose you as their favourite. They loved you guys as a couple. They loved the celebrity. They loved your dances. It's amazing when people are really rooting for you.''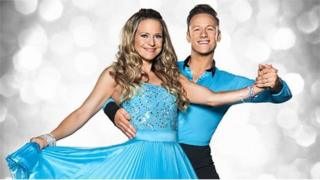 Kellie and Kevin
Eastenders actress Kellie Bright says she's feeling sad that her "Strictly" experience is almost over.
''I really haven't thought what it would be like to win Strictly. I've just tried to cherish each week because I've thought this could be my last one. This week I feel slightly more emotional because I know it's going to be the last one.''
She says when it's over ''I'm quite looking forward to not having any make-up on or brushing my hair… or even getting out of my pyjamas for a few days!''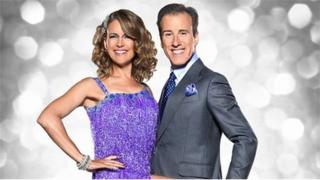 Katie and Anton
Katie, a former newsreader and presenter of the Proms for BBC TV and radio says she's realistic about their chances of winning.
It's the first time her partner, Anton Du Becke has made it into the final since he joined the show 12 years ago.
Katie says ''A friend of mine made me this little necklace which is a mini glitterball if I don't win - which I think she knows is a little unlikely!''
Anton says ''I have really wanted to know what it felt like to be in the Final. I have been doing it a long time and Kevin has been here for five minutes and ended up in the final three times! I have always wanted to feel what it would be like to be Kevin Clifton. And now I know what it's like… it's like wearing velvet inside out.''