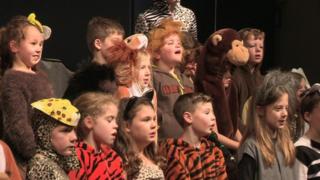 Flooded school's Christmas saved
Cumbria has seen some of the worst flooding for years this December, with many people's schools and homes being affected.
This school in a village called Crosby-on-Eden has been so badly damaged by the floods, it has been closed for the last two weeks, and kids won't be able to go back to school there again until next year.
Even though the school is closed, they haven't let the floods dampen their Christmas spirit and a nearby local school has helped them to put on their Christmas play.
So Ayshah went to see how they got on...