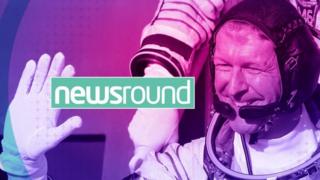 Newsround's special Tim Peake bulletin
Astronaut Tim Peake blasted off into space on Tuesday to become the first British man ever to board the International Space Station (ISS).
He'll now spend six months on board the ISS carrying out science experiments and trying to get young people more excited about space travel.
Newsround has been following his amazing story from his training and final preparations for the trip.
Watch our bulletin for the very best highlights of the day Tim made history.