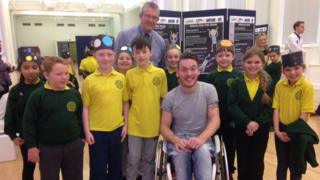 Newsround reporter Martin watched the launch with some of you guys, at the World Museum in Liverpool.
He said: "This was one of the best days ever! Some kids came in wearing space helmets, which they'd made themselves.
The museum erupted with cheers during the countdown and everyone knew at that moment, history was being made.
Afterwards they told me how inspiring it was for them, some now want to become an astronaut just like Tim Peake."