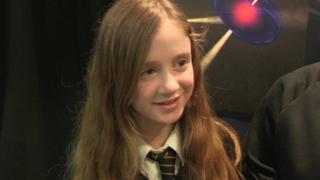 "Maybe I could go to space as well"
How did it feel to watch British astronaut Tim Peake blast off into space? - We've been asking some of you!
Astronaut Tim Peake has blasted off into space to become the first British man ever to board the International Space Station.
He's due to spend more than six months on board the ISS carrying out science experiments, completing a marathon and getting young people excited about space travel.
We went to Jodrell Bank, one of the world's largest space observatories, to ask some of you how you felt after watching Tim's take-off...