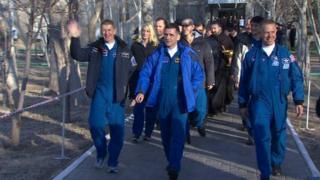 Tim Peake departs hotel for launch
Astronaut Tim Peake blasts off into space today to become the first British man ever to board the International Space Station.
He's due to spend more than six months on board the ISS carrying out science experiments, completing a marathon and getting young people excited about space travel.
So, we're building up to this historic event by taking you through every significant moment before he sets out into orbit later this morning.