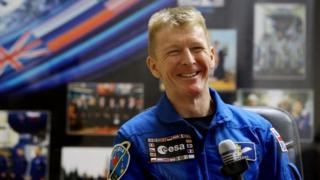 What's Tim Peake excited about?
British astronaut Tim Peake told us about some of the things he is most excited about on his mission to the International Space Station.
Tim has been training for his mission for more than 28 months.
He will be on board the ISS for around 173 days, doing lots of different science experiments.
Tim will jet off on Tuesday morning, and he said he is most looking forward to the view of planet Earth from space.