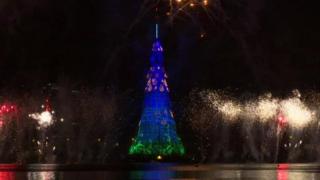 Floating Christmas tree in Rio
The world's largest floating Christmas tree has been unveiled in Rio de Janeiro in Brazil, in South America.
Thousands gathered around the Rodrigo de Freitas lake to watch the tree being lit up.
There are two-and-a-half million tiny light bulbs on it and the tree is 173 feet tall.
Take a look.