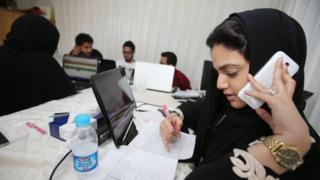 Saudi women voting for first time
In Saudi Arabia, in the Middle East, voting has been something that only men could do, but now things are about to change.
Women will be able to vote and also stand for elections, so they will decide how the streets are looked after and how the rubbish is collected.
But they still can't vote in the big elections to decide who will run their country, and it's the only place in the world where women aren't allowed to drive.
Although this is a big moment for women in the country, there is a still a long way to go before women and men there are equal.