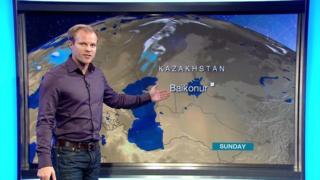 Will the weather delay Tim Peake launch?
British astronaut Tim Peake will be blasting off to the International Space Station from Kazakhstan, in central Asia on Tuesday.
The weather can play a big part in making sure that launch goes to plan.
Newsround asked BBC weather presenter Simon King to tell us what Tim can expect on launch day.