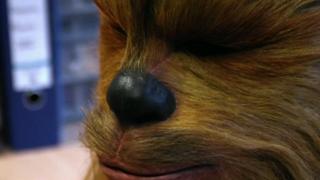 Top tips for making Star Wars creatures
Star Wars: The Force Awakens will be hitting the big screens soon.
The film will see the return of aliens, droids and many other weird and wonderful creatures.
But how do you go about creating these special effects?
The man who made them, Neal Scanlon, gives Newsround his top tips.