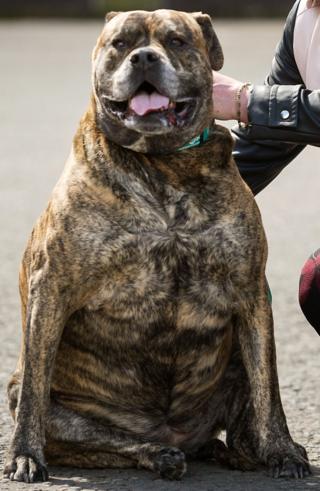 PDSA
Kayla, the Bullmastiff used to be a heavyweight.
The 7 year old from Glasgow, weighed 59.4kg - over 9 stone.
She loved eating roast dinners, pizzas and cornflakes for breakfast.
But she got breathless on short walks and didn't do much exercise.
But now she's been named 'biggest loser' after losing nearly a third of her bodyweight in 6 months.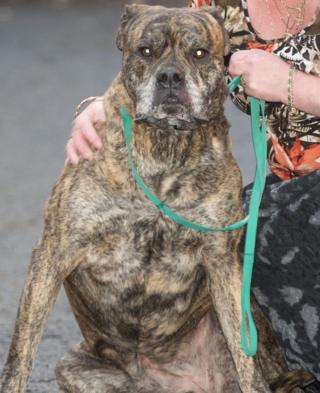 Nick McGowan-Lowe
Kayla's owner Agnes Higgins admits she fed her too much. ''It took her a while to stop begging and expecting food when I ate but she doesn't grumble now."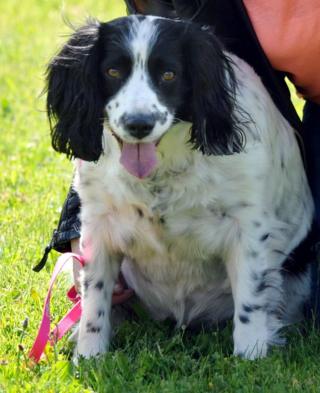 PDSA
Springer Spaniel Poppy lost 7.3kg, almost a quarter of her bodyweight.
She came second in the contest.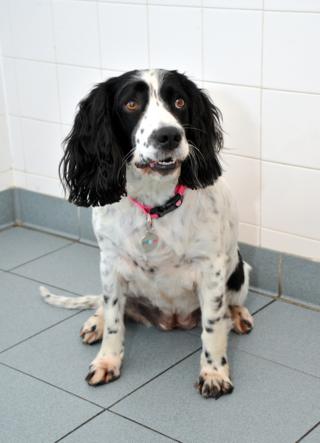 PDSA
TOP CAT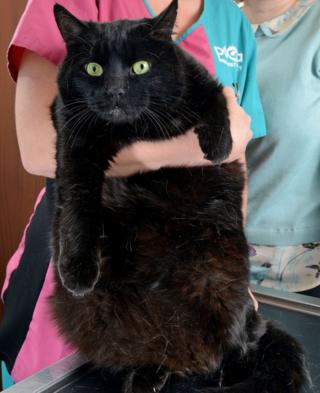 PDSA
Nine year old Ruby used to steal ham and cheese sandwiches from her owner.
She started out at 7.9kg and lost 1.4kg.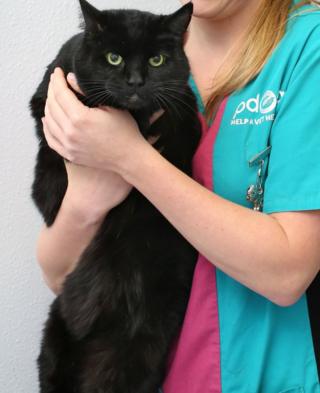 HELEN YATES
Kayla and Ruby took part in the annual PDSA Pet Fit Club Champ 2015.
The vet's charity finds the UK's fattest pets, puts them on a strict diet and makes them do lots of exercise.
The charity hopes the results will encourage other pet owners to feed their animals healthy foods in smaller portions.
Figures suggest millions of household pets are too fat, and an animals' health is at risk if they are obese.
Overall the 15 finalists lost a total of 73kg - or 11st 7lb - that's about the same weight as Star Wars actor Ewan McGregor!