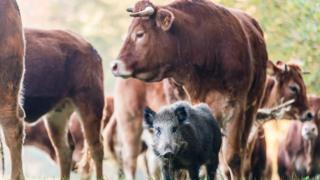 AP
Meet Banana - he's a wild boar who think he's a cow.
He usually lives with other pigs in forests in Germany but for the last two months, he's been adopted by a herd of eight cows.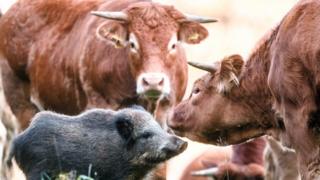 AP
Dick Reese, the farmer who owns the cows, says that Banana has become a bit of a local celebrity.
He's not worried about local hunters trying to catch him, because he says that Banana has a "special status" in the local area.