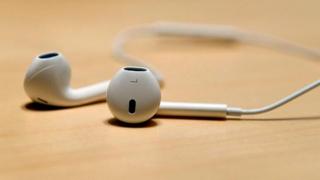 Could headphones be over?
There are rumours that Apple's newest iPhone might be about to lose the traditional headphones that we're all used to.
According to Japanese tech site Macotakara, Apple is considering abandoning the hardware in favour of headphones that would use the iPhone's lightning port found at the bottom of the phones.
It means you might need wireless headphones or ones that use something like bluetooth technology.
But what does this mean for our current headphones? And why do they want to do it?
We asked BBC Technology reporter, Chris Foxx.