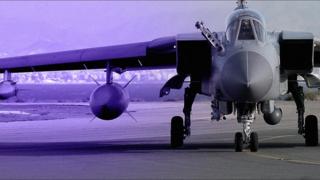 Your questions about airstrikes in Syria answered
Earlier this week MPs voted in favour of carrying out airstrikes over Syria in the Middle East against the group that calls themselves the Islamic State..
The group called IS has carried out attacks all round the world - most recently in the French capital Paris.
On Thursday RAF Tornadoes started to drop bombs on targets in Syria.
So we asked for your questions about what's happening and asked BBC defence correspondent Jonathan Beale to answer them.