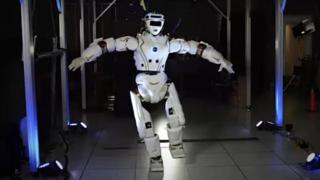 Nasa tests out new robot for Mars
Nasa has been testing out a new robot that could be used as part of a mission to Mars.
Valkyrie is a humanoid robot and is 1.88 metres tall.
It's being tested for all sorts of movements that might be needed on the red planet.
Looks like Valkryie has got some pretty cool moves to us!