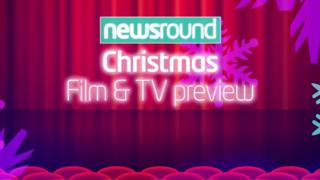 Our top Christmas film and TV picks
It's that time of year again, so grab your mince pies, and pull on that winter onesie, because here at Newsround HQ we've got the low down on the best TV shows and films to look out for this Christmas.
Bringing in the crowds on the big screen this Christmas will be Star Wars: The Force Awakens, as well as The Peanuts Movie, with pals Charlie Brown and Snoopy.
On the smaller screen there's the spectacular Doctor Who Christmas special, Fungus the Bogeyman and David Walliam's latest TV adaptation of Billionaire boy!
With all this to get through, Ricky decided to grab some popcorn and catch up with our resident entertainment expert Colin Paterson, to dig a little deeper...