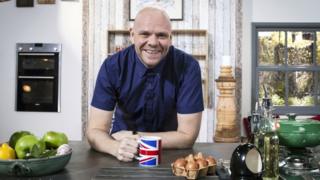 The Great British Bake-Off is back, and this time a group of professional pastry chefs will be battling it out.
The new spin-off series will be called Bake Off: Creme de la Creme.
It will be presented by famous chef Tom Kerridge.
Fifteen teams of professional chefs will compete head-to-head to create the best and most creative desserts.
The contestants will be judged by three of the top pastry chefs in the UK.
They are Benoit Blin, Cherish Finden and Claire Clark, who has twice been named Britain's best pastry chef.
The eight-part series will start on BBC Two next year.