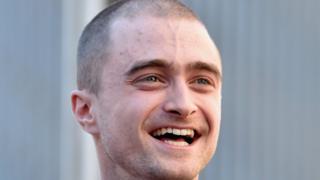 Getty Images
Daniel Radcliffe has said he won't be going to see the new Harry Potter play.
Harry Potter and The Cursed Child is a sequel to JK Rowling's much-loved infamous books.
It's set 19 years after the Deathly Hallows.
Daniel, who played Harry in the films, has said he doesn't know if he'll be going to see it.
"I don't know if I'll be going to see it - I think it would be a weird viewing experience," he told TV programme Good Morning Britain.
Tickets to see the play sold out in minutes.