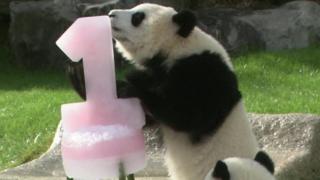 Pandas celebrate first birthday
Twin pandas celebrated their first birthday with a special ice cake.
The sisters, Ouhin and Touhin, were born at the Adventure World in Shirahama Town in Japan.
Around 500 visitors helped to mark the twins birthday.
The cubs were given a wooden toy as a present.