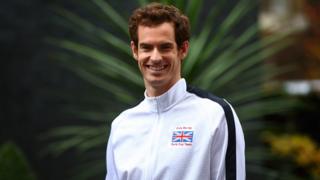 Getty Images
Andy Murray has criticised the people in charge of British tennis for not doing enough to bring through more young players.
The British number one, who has just helped Britain win their first Davis Cup in 79 years, said talking to the Lawn Tennis Association about the future of British tennis is a waste of his time.
GB Captain Leon Smith urged the LTA to use that triumph to inspire future players, but Murray, 28, said he "did not know where the next generation are".
'Nothing gets done'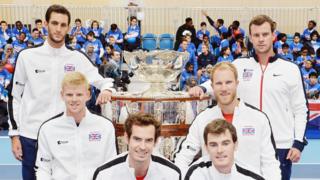 PA
Going further he added: "Nothing ever gets done and I don't like wasting my time."
"I don't speak to any of the people who are in a high-up position about that," Murray revealed. "I haven't really spoken to them about anything.
"It's concerning not to have any juniors in the grand slams because that is something we were always very good at. It's not ideal."
What the LTA say
The man in charge of the Lawn Tennis Association, Michael Downey, had earlier said Britain's Davis Cup win was a "special, emotional moment" that could drive interest in the sport.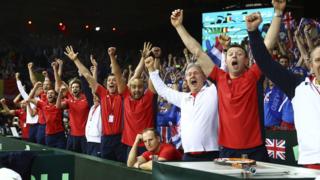 Getty Images
Murray said one of his main frustrations was a lack of players to practise with whenever he is in the UK.
After returning from the Shanghai Masters in October, Murray said he arrived at the National Training Centre in London to find no other players present.
"I was there on a Monday at about 3pm and then on Tuesday, at the same time," he said.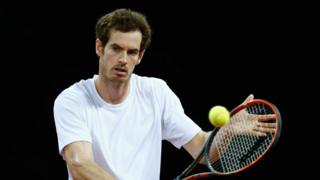 Getty Images
"There was not one person using any of the indoor courts and not one person in the gym. I took photos of it because the place cost like £40m and there are no people."
Participation up?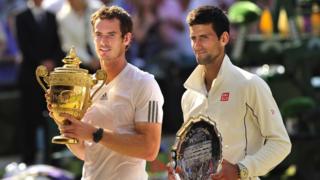 Getty Images
The LTA was criticised for failing to capitalise on Murray's Wimbledon victory in 2013 with participation levels falling in the aftermath.
But LTA chief Downey said the coverage created by Britain's successful weekend in Belgium should help "encourage participation".
In the most recent figures released by Sport England, for the six months up to March 2015, tennis participation was up.