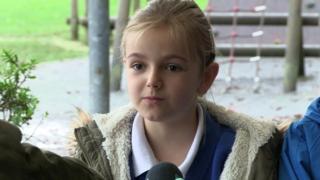 'They get too mad', kids on parents' driving
A group children have made a song to try to get adults to drive more carefully when dropping them off at school.
Some kids described how parents 'get too mad', and 'go crazy', in the rush to find a parking space and get their child into class on time.
The children were so worried about the effect the bad driving could have on their safety that they roped in a whole team of professionals to produce a video for the song.
Newsround reporter Ricky went to meet them to find out more.
They roped in a whole team of professionals, who gave up their time for free, to produce a video with an important message.
Newsround went along to speak to the kids involved and we asked them how they feel about their parents' driving...