Great Britain have won the Davis Cup for the first time since 1936 after Andy Murray beat Belgium's David Goffin to get the decisive point in Ghent.
Murray won 6-3 7-5 6-3 to give the visitors an unbeatable 3-1 lead in the best-of-five match final.
Britain have now won the Davis Cup, the tennis version of the World Cup, 10 times in total.
Murray can also add the team title to his other major wins at Wimbledon, the US Open and the Olympic Games.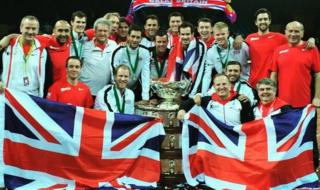 Andy Cryer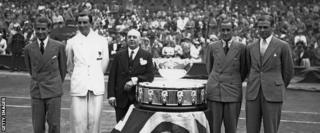 Getty Images