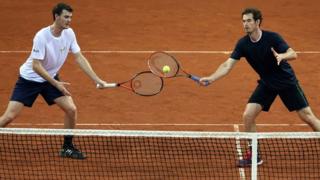 Murray brothers answer your questions
Andy and Jamie Murray are about to head into one of the biggest tennis tournaments of their lives.
The brothers will play for Great Britain in the Davis Cup final, which starts on Friday.
Team GB will take on Belgium.
They took some time out in between their last minute training to answer some of your questions.