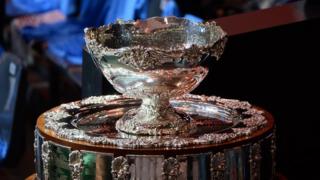 The Davis Cup explained
On Friday, Great Britain play Belgium in the final of the Davis Cup.
The Davis Cup is a men's tennis tournament played between international teams - it's the tennis version of the World Cup.
Great Britain are in the final for the first time since 1978 and are hoping to win their first Davis Cup since 1936, while Belgium have never won the competition.
There are four players in each team. During the final there are five matches, and the players take it in turns to play in them. The winner is the team who wins most matches.
Watch Ricky's report to find out more.