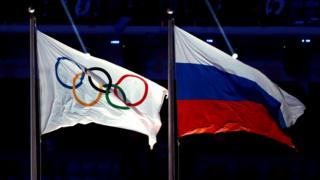 PA
Russia has accepted a suspension that stops its athletes competing in world events.
It's after a World Anti-Doping Agency (Wada) investigation that claimed that some Russian athletes had used drugs to improve performance, and that Russian authorities knew about it.
The IAAF, who run world athletics, say they will only be allowed to compete again when they've proved their athletes are not taking drugs. But it's not clear if that means they'll miss the 2016 Olympics in Rio.
Russia has said it will not challenge the ban, and will work with the IAAF to improve its drug testing.