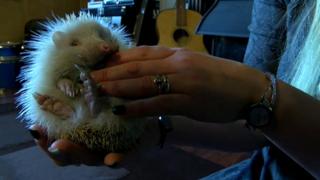 Rare albino hedgehog spotted
A really rare albino hedgehog has been discovered by a family in Doncaster.
It's one of only a few albino European hedgehogs in the country.
Fiona was in the car when her son spotted it 'glowing in the dark'.
They're now looking after it at home, and he looks like he's having a pretty good time!