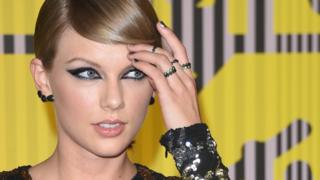 AFP/Getty
Pop princess Taylor Swift has got a lot of people talking on the set of her new music video, near Auckland in New Zealand.
Conservationists there said the American singer was at risk of endangering a rare bird species whilst filming.
Swifty had permission to bring a maximum of two vehicles to Bethells Beach, which is home to a critically endangered bird called the dotterel.
But local campaigners say she turned up with a dozen vans and four-wheel drive cars, which could have crushed hidden nests.
Bad blood?
The production company behind Taylor Swift's Bethells Beach music video has apologised.
Cherokee Films issued a statement that defended Taylor and said no harm was caused to the rare birds.
They also offered a donation to the dotterel breeding programme in an effort to shake off the bad blood caused by the issue.
"Taylor Swift and her management team were in no way at fault and did not do anything that violated permits or ordinances," Cherokee Films said.