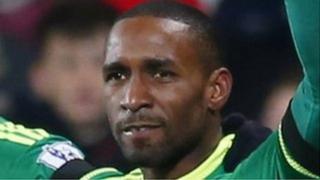 Reuters
Sunderland got their first away win of the season, beating Crystal Palace 1 -0 in the premier league.
Jermain Defoe's late goal moved the team up to third from the bottom in the league table.
They have nine points, just one behind north-east rivals Newcastle.
It's manager Sam Allardyce's second win in four games since taking over last month.